Wireless access available throughout the venue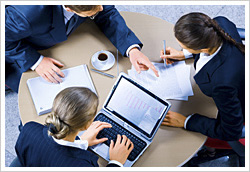 Hotel Granvia Kyoto expands its IEEE 802.11a/b/g/n/ac wireless network to all guest rooms, conference rooms, and restaurant common areas.
Guests can enjoy free Wi-Fi access from anywhere within the hotel during their stay.
At check-in, guests are provided with a Wi-Fi ID and password. Just enter the ID and password to enjoy the comfortable Wi-Fi service.
※Speed/Maximum upload/download speeds of 1 Gbps(best-effort delivery)