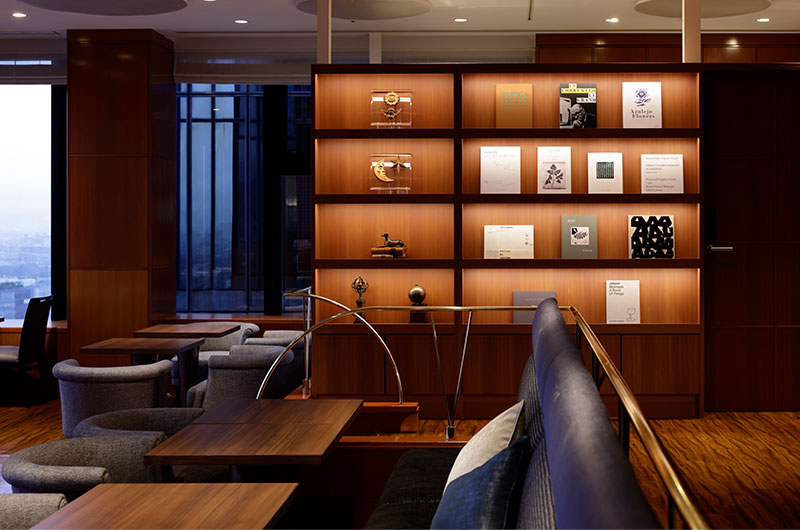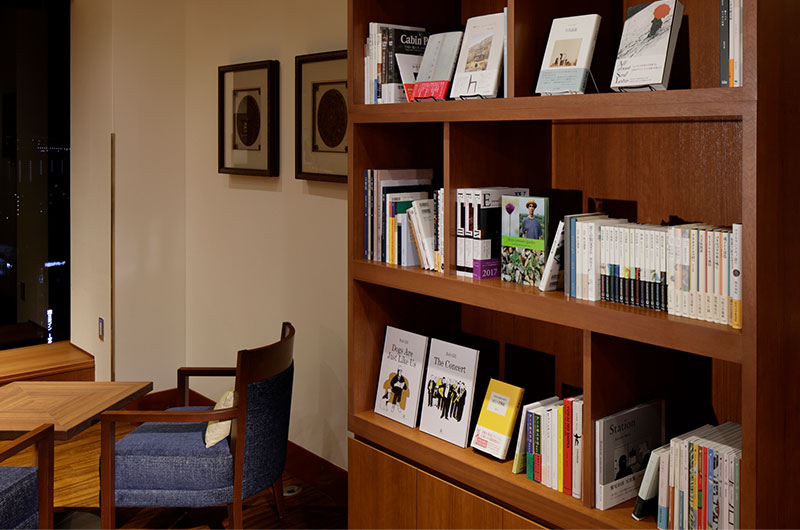 Library
Our library offers a tranquil and comfortable reading experience. Find a diverse collection of essays and art books carefully curated by Mr. Atsushi Horibe of Seiko-sha Books, spanning various genres such as crafts, arts, architecture, and travel. Categorized into themes, our selection includes high-quality hardcovers with pleasing tactile sensations and attractive designs. We are confident that you will find a book that suits your taste.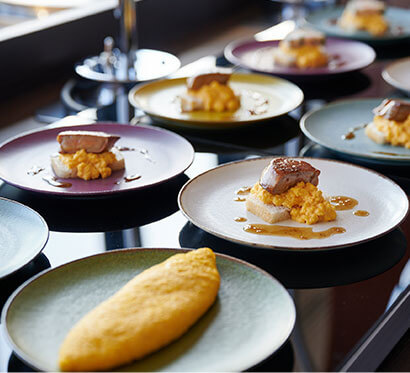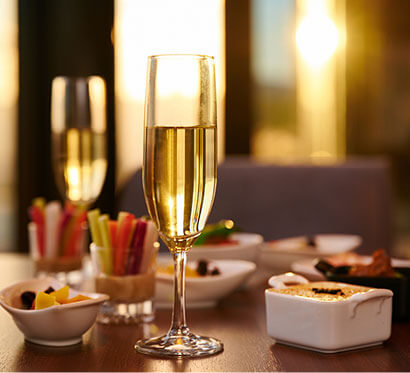 Food
From breakfast through afternoon tea and on to cocktail hour, we are pleased to present an elegantly arranged buffet of foods and beverages.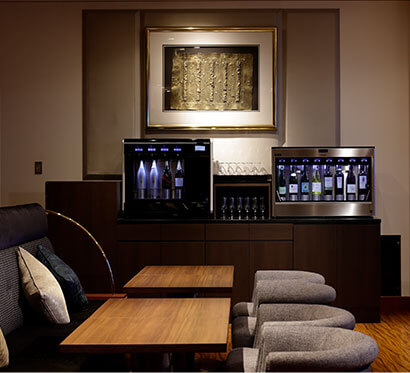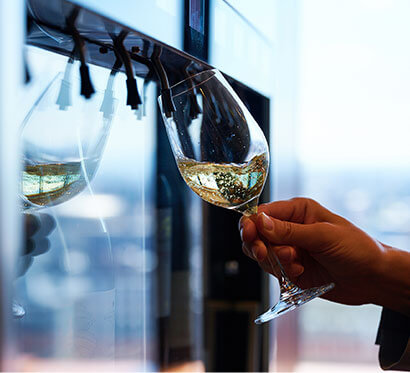 Champagne & Wine Dispenser
During cocktail hour, we provide a selection of self-serve drinks, including champagne that has been carefully selected by our team of wine experts.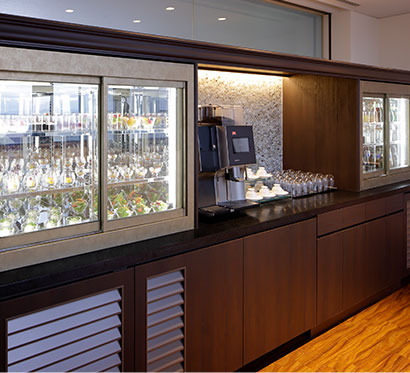 Soft Drinks and Chilled Dishes
Find an assortment of refreshing soft drinks and chilled dishes in the large display case.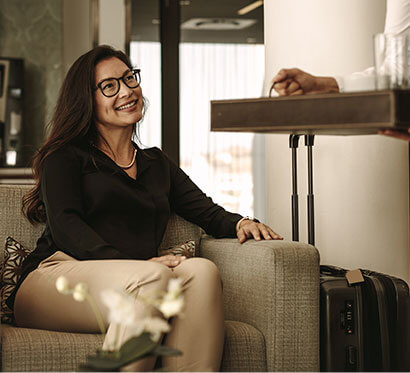 Check-in and Check-out
Relax while we assist you with the check-in and check-out process.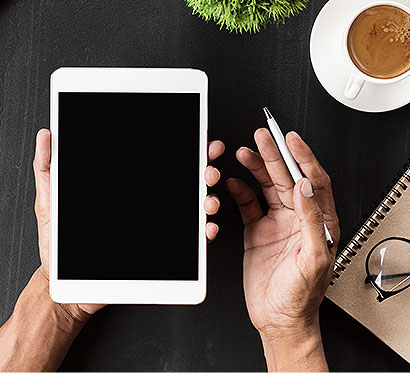 Guests may connect to the Internet via Wi-Fi on computers, smartphones, and other devices.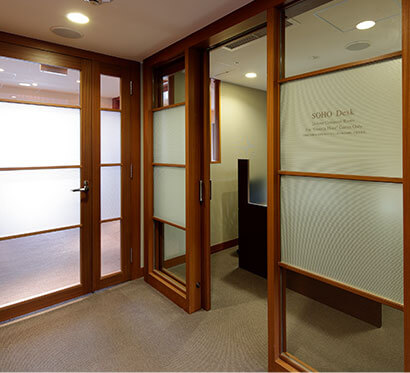 Business Support
We would be delighted to assist you with any of your business needs, such as photocopying, faxing, and document printing, for which an additional fee may be charged. Guests are also welcome to use the Soho Desk PC and printer, which are available free of charge 24 hours a day.