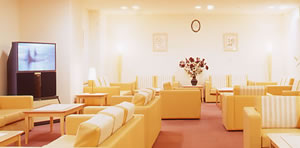 3F
Nishimura Clinic
A private healthcare clinic featuring the availability of a complete medical chechup.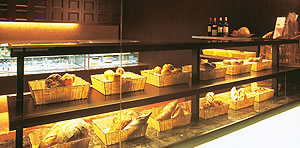 2F
Bakery & Pastry Shop Le Temps
Offering freshly baked breads, pastries, baked confectionery, and other specialty cakes.
Gift packages are also available.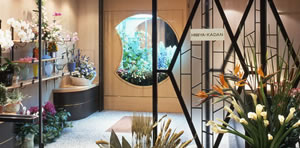 2F
Florist Hibiya-Kadan
A wide variety of flowers from all seasons. Arrangements and delivery service for any occasion are available.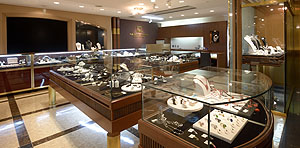 M3F
Jewelry Shop Maggiore Granvia
A splendid variety of fashionable and stylish jewelry and accessories - all available at affordable prices.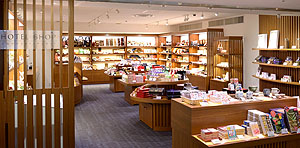 M3F
Souvenir Shop
We carry an abundance of souvenirs including Japanese and Kyoto traditional crafts and specialty goods, famous confectionary delights, and more. Take your favorite item home with you to remember your stay.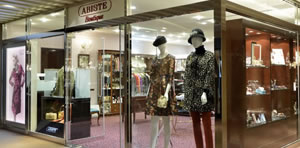 M3F
Accessory & Wear ABISTE Boutique
Extensive collection appealing to the playful spirit of the sophisticated female including accessories, clothes, bags, scarfs, corsages and more!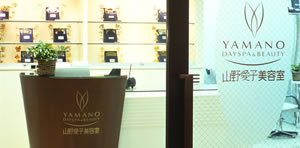 6F
Yamano Aiko Beauty Salon
A full-service elegant salon, providing heavenly hair care, and bridal aesthetics.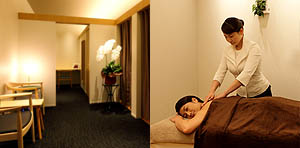 6F
Esthetic Salon
Quiet your soul, escape from the world of everyday worries and bring clarity and harmony to your mind and body to awaken the power to create beauty from within.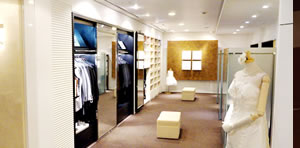 6F
Takami Bridal Attire
Takami Bridal offers a splendid range of bridal gowns and attire. From magnificent and beautiful original gowns to stylish men's suits and traditional Japanese bridal attire, Takemi Bridal offers a variety of garments for your important day.