Guest Room Renewal
Hotel Granvia Kyoto celebrates its 20th Anniversary in 2017.
The rooms on the 'Granvia Floor', located on Floors 14 and 15, were newly renovated,
thus introducing a new sense of contemporary Japanese beauty and providing comfortable,
luxurious, and functionally spacious areas that specifically cater to our high-end guests.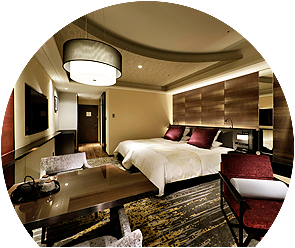 Japanese design with the harmony
of light and shadow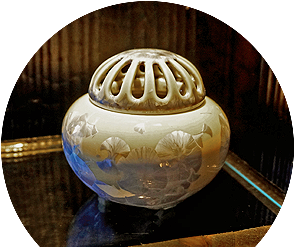 Artistic 'Kyoto-ware' incense burner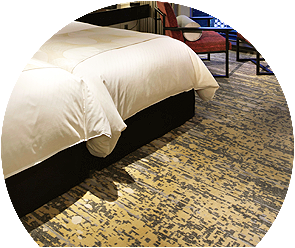 Carpeting with the image of
"moonlight" reflecting on water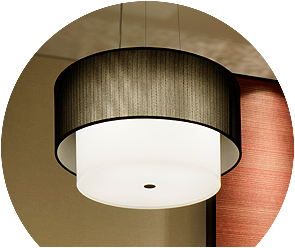 Lighting based on an elegant
gentle "moonlight" concept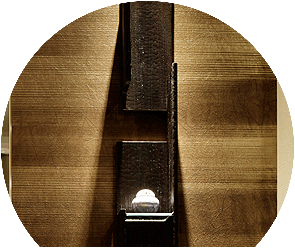 A piece of Art made of Yakisugi
(the ancient Japanese art
technique of burning cedar)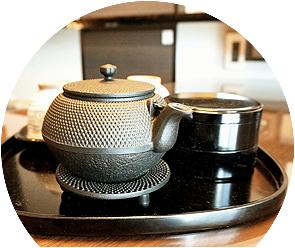 Nambu ironware teapot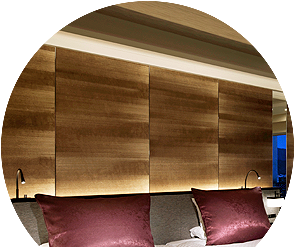 Wallpaper expressing
"moonlight" in the clouds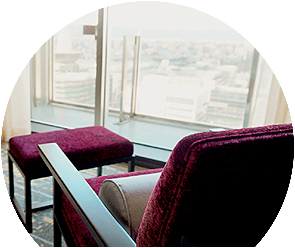 Comfortable chair and ottoman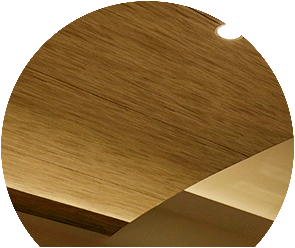 Design incorporating the smooth and
subtle textures of exquisite wood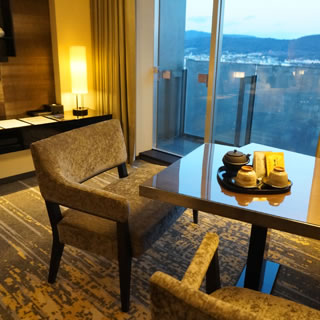 The conventional writing desk seen in standard rooms has been converted into a functional, multipurpose dining table.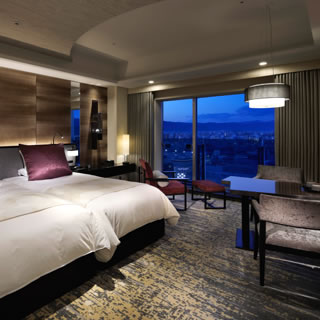 Placement of the luggage space, closet, mini bar, and other room appointments have been optimized to produce a more spacious overall guest-room design.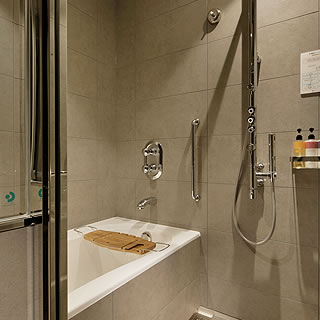 As part of the bathroom redesigns, shower spaces separate from the baths have now been added to rooms in which they were previously lacked, thus helping our guests relax after a long day of sightseeing.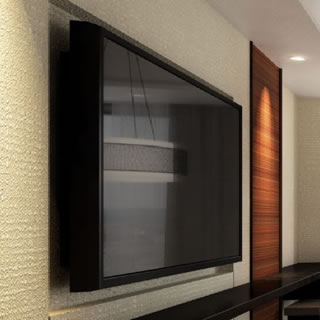 Each room features a large-screen 4K television. Enjoy standard digital TV, satellite TV, and more on a big screen.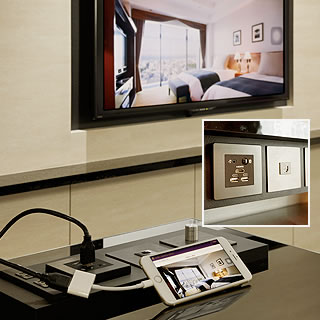 A USB outlet, LAN port, Bluetooth connection, HDMI port, and more have been included in compact form. It is now possible to upload smartphone videos and music directly to the room's TV screen.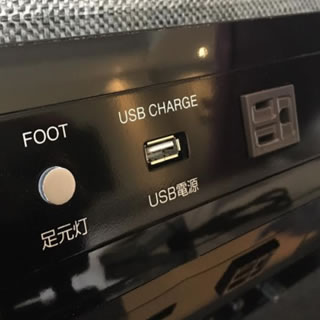 A USB outlet for charging smartphones and a Multi-outlet compatible with electric devices have been installed at the bedside.

The Granvia Lounge, accessible only to guests on the Granvia Floor, has a dedicated concierge who can provide sightseeing advice and
recommendations for each season of the year, arrange your restaurant reservations, and handle your other unique requests.